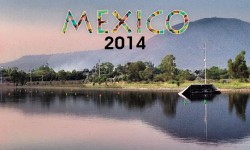 Boca Laguna will welcome Big Dawg skiers in April for the first tour stop.  The site is located near the Chapala Lake, the largest in Mexico. Located in the state of Jalisco, 40 km from Guadalajara, the small lake was designed exclusively for the practice of water skiing. It is filled with pure water which springs naturally and also with rainwater.  Boca Laguna Water Ski Club was the venue for the Under-21 Water ski Championship in 2009, and in 2010 it hosted the Central American and Caribbean Games.
Live Brackets will be provided WiFi permitting
Sunday, April 13 start time 9:00am
Saturday Prelim Results
Sweet 16 Live Brackets
Saturday, April 12, 2014 PRELIMINARY ROUNDS RECAP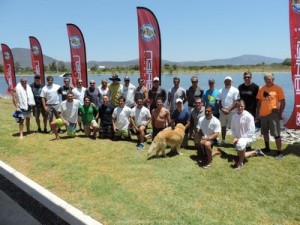 Saturday's preliminary was one of the most exciting on record.  Everything ran smoothly as the Nautique 200 handled some of the best 34mph skiers in the world.  Skiers in the first round were pacing themselves and testing the conditions.  In the second round, Greg Badal set the bar high by opting up to 39 off from his opening pass of 32 off and ran it.  The end result was 1 at 41.  Chad Scott had a little misfortune of the rope not being shortened and ran 38 twice.  With the elevation of over 5000 feet, it proved a test of cardio endurance.  Luckily, he pulled a rabbit out of his hat and ran 39 and ended up with a score of 1 at 41 off.   Dave Miller was a little shaky on his 38 but that rope was to easy for him and his 39 was a good clean comeback.  Dave took the lead with a score of 2.5 at 41 off.  West Palm Beacher and Okeeheelean Harald Hintringer cruised the course with all his passes ending up with 1.5 at 41.  Andy Mapple with his smooth style opts up and gets 1.2 at 41 and Frenchie Thierry Malhomme stayed strong and kicked out a score of 2 at 41.
Other skiers scored their personal best under pressure.  Eric Kolb USA ran 2.5 @ 38 off in his second Big Dawg tournament.  Antuan Saade of Mexico also scored a personal best with 2 at 38 off.
The Sweet 16 head to head on Sunday will be a test of strength, strategy and endurance.
Once again, thanks to our host Carlos Lamadrid, and our officials and sponsors.   A big bark out to Perez Priego Jose Antonio who has helped us acquire a stronger wifi signal so we can bring you the results and photos of the day.  Gonzalo Peschiera has also been working behind the scenes to make the event and the Tour a success!  Round of applause please.
Friday,April 11, 2014 PRACTICE RECAP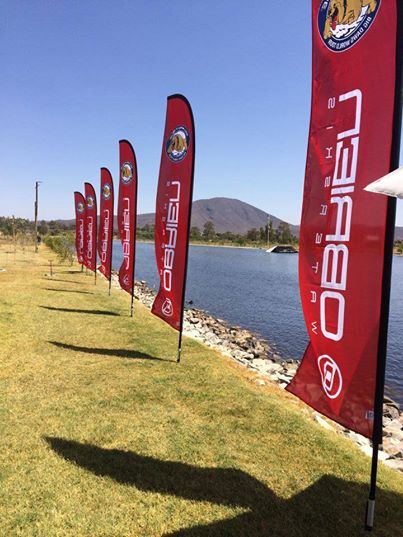 The famous Nautique 200 spent the day pulling Big Dawg Skiers from around the world.  Water temp is about 78 degrees and there was a slight tail wind off the dock.  The site is grand and a big thanks to our host Carlos Lamadrid for welcoming us to this beautiful property.
Start time for Saturday is around 8:30am and probably no chance of a rain delay in this area.
We don't know how many practice sets Dave Miller took but we think it was under 3.  Richard Doane from the upcoming Broho Seattle stop is also among the competitors this weekend.  He is excited to host the Nautique Big Dawg this year.  Superstar Andy Mapple took some time to ride in the boat with Becky Lathrop at the wheel.
A big thanks to our sponsors for giving the opportunity for skiers to participate in such and exciting event.
For more pictures from Friday visit our Facebook Page.

Mexico Entry Form